All professionals at CompleteCure Medical maintain the highest levels of accreditation and pursue ongoing education to stay abreast of the latest trends in the medical field. Read on to learn more about our staff's experience and training.
Faisal Nagarwala, MD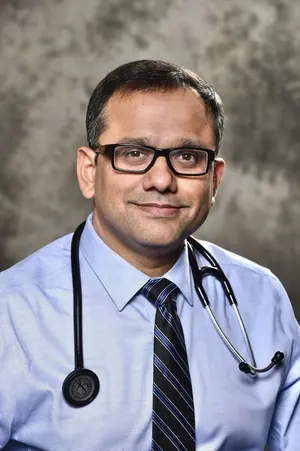 American Board of Family Medicine
Dr. Nagarwala is a Board Certified Family Medicine Physician with more that 20 years of Clinical Experience.
He completed medical school from the prestigious University of Mumbai, India in 2002. His thriving interest in modern clinical medicine brought him to United States. He completed Family Medicine residency from New York Medical College in New York. Since then he has achieved wide array of clinical expertise in Primary Care, Urgent Care , Inpatient Hospital Care and Emergency Room Care as well as Supervising Medical Residents in his role . He also serves as a medical reviewer of clinical charts for insurance agencies. He oversees medical care of his patients at local hospitals and nursing homes.
He is currently affiliated with St. Mary's General Hospital, Passaic NJ, Saint Joseph's Regional Medical Center, Paterson NJ, Saint Joseph's Hospital in Wayne, CareOne at Wayne, NJ , CareOne in Paramus, NJ and Daughters Of Miriam in Clifton, NJ